Wereldwijde release nieuw K's Choice album 'The Phantom Cowboy'
|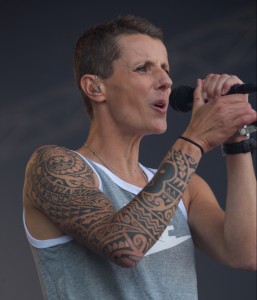 Op 24 april van dit jaar is het zevende studio-album van K's Choice uitgekomen in Nederland: 'The Phantom Cowboy'. Vandaag is het album wereldwijd verkrijgbaar. Het album bevat 11 tracks. De sound is niet helemaal die van K's Choice: het rockt nog steeds, maar het is een stuk heftiger, met meer gitaren en riffen. Nu is dat ook niet raar als je bedenkt dat de producer van onder meer de muziek van Them Crooked Vultures, Queens of the Stone Age en Dave Grohl's Sound City betrokken is geweest bij de tot stand koming van het album.
K's Choice bestaat uit broer en zus Bettens, namelijk Sarah en Gert. Afkomstig uit Belgie, waar Gert nog steeds woont. Sarah echter woont al jaren in de US. In de US hebben Gert en Sarah voor het eerst samen geschreven aan de songs, waar dit in het verleden nog afzonderlijk gebeurde.
Hieronder kun je luisteren naar de eerste single van de plaat, 'Private Revolution'. Daarnaast nog een tweede song,'Woman', die op de Amerikaanse site AfterEllen medio augustus in premiere ging.