Bring Me The Horizon naar de Heineken Music Hall
|
De Britse rockband Bring Me The Horizon staat op zondag 13 november in de Heineken Music Hall, Amsterdam. De kaartverkoop start vrijdag 25 maart om 10:00 uur via Ticketmaster.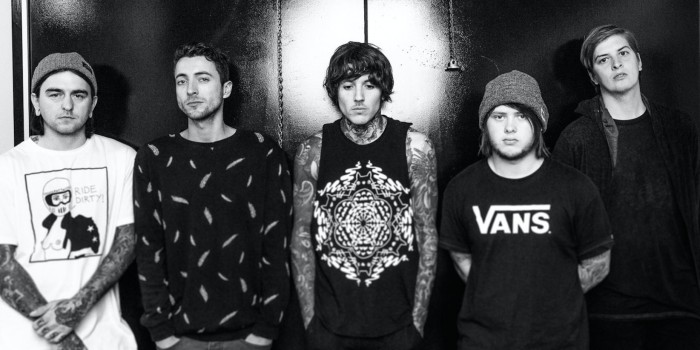 Bring Me The Horizon, bestaande uit vocalisten en toetsenisten Oliver Sykes en Jordan Fish, gitarist Lee Malia, bassist Matt Kean en drummer Matt Nicholls, is een alternatieve Britse rock/metal band uit Sheffield. Met hun eerdere werk, zoals het debuutalbum 'Count Your Blessings' (2006), werd de muziek van de band omgeschreven als deathcore, terwijl er in later werk als 'Suicide Season' (2008) en 'There Is a Hell, Believe Me I've Seen It', 'There Is a Heaven', 'Let's Keep It a Secret' (2010) veel meer invloeden van metal, pop en rock te horen zijn.
Vorig jaar bracht de band hun vijfde studioalbum uit. 'That's The Spirit' met de hit 'Throne' debuteerde in het Verenigd Koninkrijk en de Verenigde Staten op de tweede plek, en in Nederland op de vijfde. De huidige single 'Follow You' werd in Nederland snel opgepakt door onder andere 3FM. Na een uitverkochte 013 in november 2015 en een aankomende show op Pinkpop komt de band in het najaar terug naar Nederland voor een concert in de Heineken Music Hall. De kaartverkoop hiervan begint aanstaande vrijdag om 10:00 uur via Ticketmaster.