The Drip – The Haunting Fear of Inevitability
|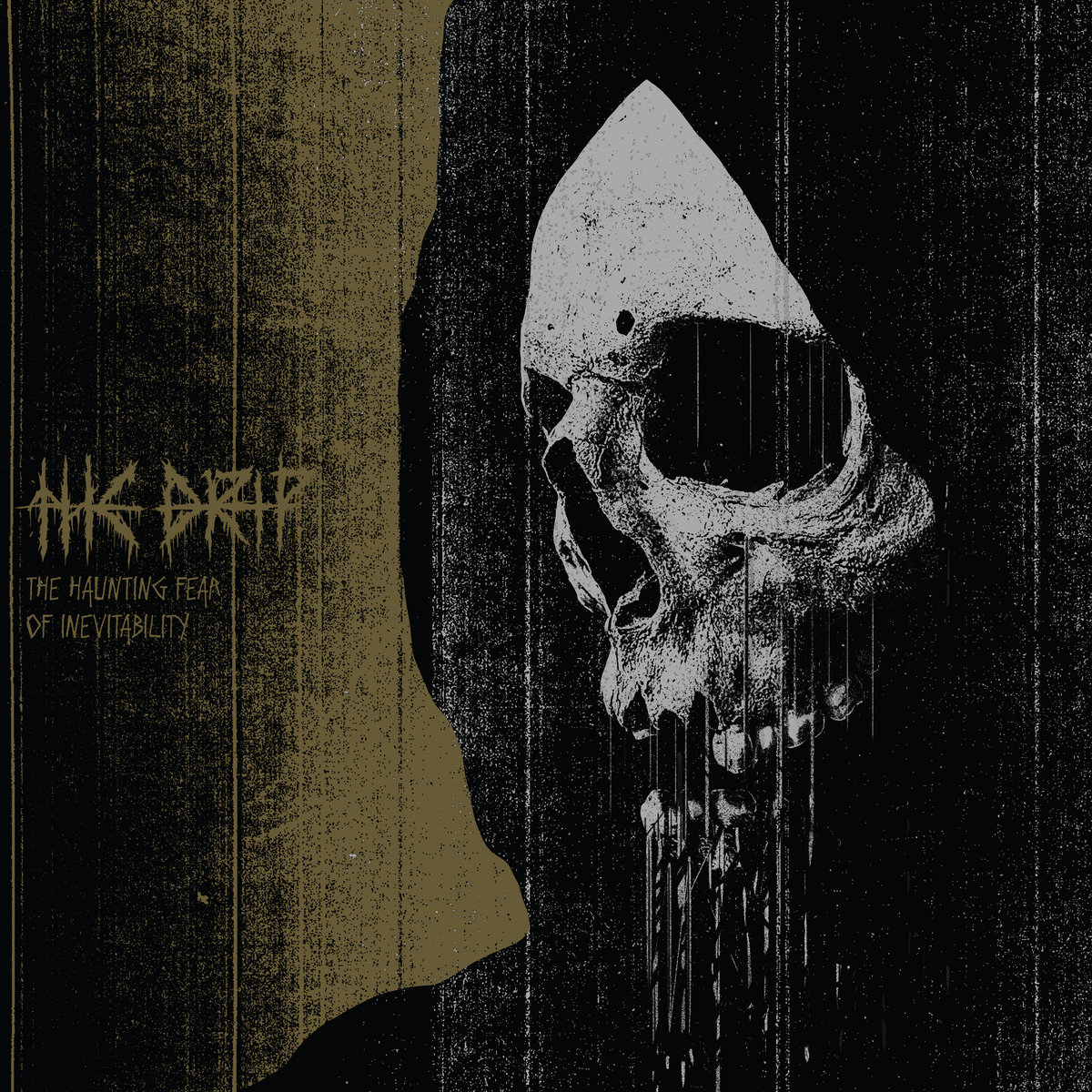 The Drip is een grindcore band opgericht in 2007 in Richland, Washington. Werden de eerste twee EP's nog in eigen beheer uitgebracht, de derde EP. 'A Presentation of Gruesome Poetics' uit 2014 verscheen via Relapse Records. Zo ook de eerste Full-length, 'The Haunting Fear of Inevitability' welke op 13 januari verschijnt.
The Drip brengt grindcore met een sterke link naar de hardcore scene, hard snel en rücksichtslos. 13 veela korte nummers schieten in een sneltreinvaart voorbij. Zo hier en daar temporiserend zoals bij voorbeeld bij het nummer 'Painted Ram' of het intro van 'Wretches', warbij het tempo er uit gaat en de vocalen van Brandon Caldwell de boventoon voeren. Hier en daar een muzikaal intermezzo van de gitaristen Bobby Mansfield en Blake Wolf maar het meerendeel is vooral bruut, snel en smerig, zoals grindcore behoort te klinken. Nummers als ' The Answer' en 'Exile' denderen voort en overrompelen je als een sneltrein in volle vaart.
De eerste Full-length van The Drip, 'The Haunting Fear of Inevitability', is een pure grindcore plaat met hier en daar een nuance, een plaat vol agressie.
(75/100, Relapse Records)
1. Greatest Evocation
2. Anathema
3. Gruesome Poetics
4. Dead Inside
5. Covered in Red
6. Terror War Industry
7. Painted Ram
8. Wretches
9. In Atrophy
10. The Answer
11. Exile
12. Consigned to Fate
13. Bone Chapel