Soul Dissolution – Pale Distant Light
|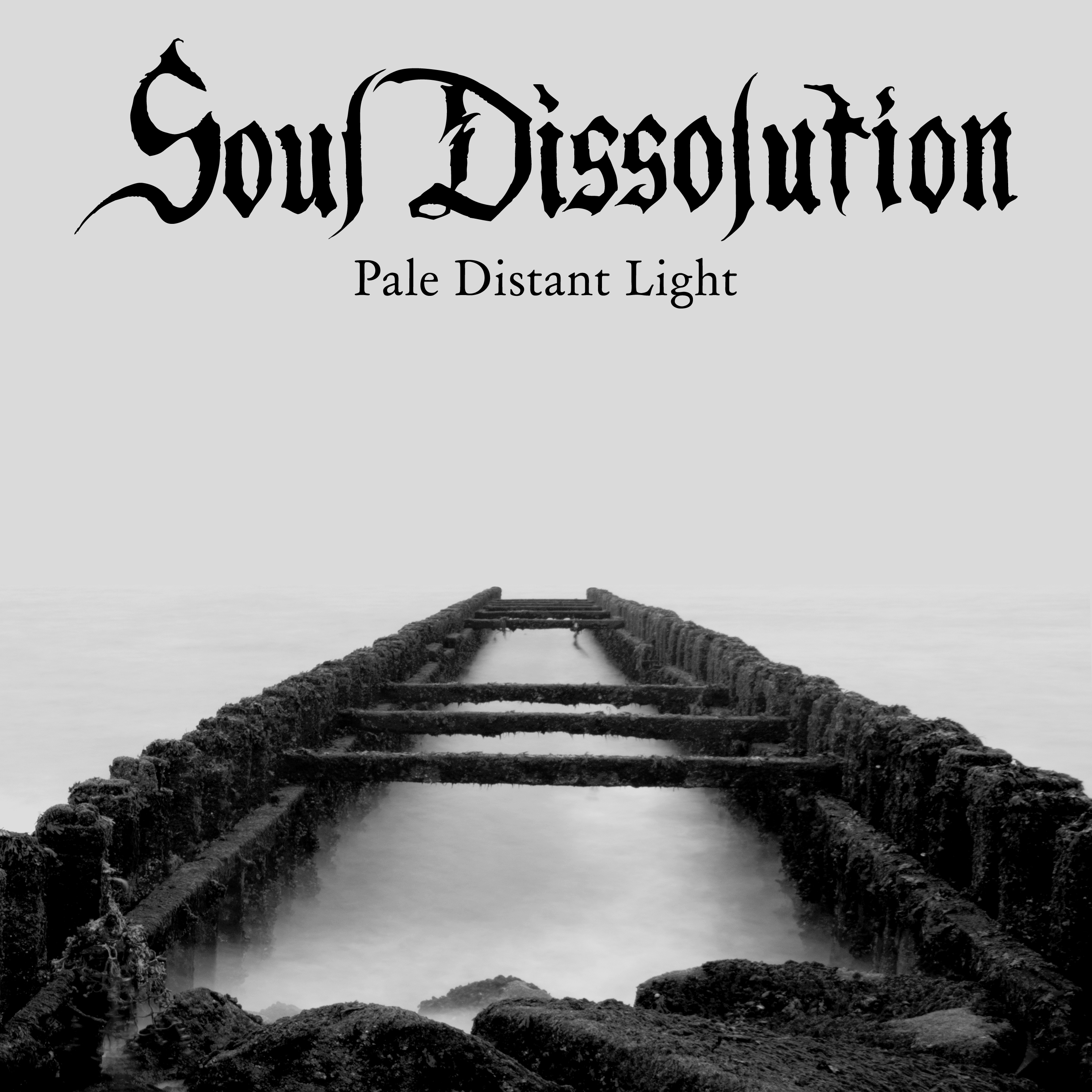 Soul Dissolution is een Belgisch black metal duo ontstaan als een "side-project" van de black metal band L'Hiver en Deuil en na een demo uitgebracht te hebben in 2014 komt in februari/maart het debuut album 'Pale Distant Light'. Het duo haalt de inspiratie van bands als Agalloch, Drudkh en Alcest en heeft een melodieus, melancholisch geluid. De Brusselse Jabawock is verantwoordelijk voor gitaar en bas en de vocalen worden ingevuld door Acharan, als sessie muzikant neemt Forge Stone (Norse, Gods of Eden) de drums voor zijn rekening.
Wat direct opvalt wanneer je de opener 'Waiting' luistert is dat de heren bijzonder muzikaal zijn, strak gitaarwerk en input van andere instrumenten, al dan niet van de keyboards, dit te samen met de brute vocalen maken dit nummer tot een heerlijk vol met tempo en sfeer wisselingen. Een van mijn favorieten is 'And Every Single Step', trage opbouw uitlopend naar een bruut tempo met krachtige vocalen en heerlijke drums. 'The Final Dissolution', een trilogie dat start met het brute 'Hatred Spawned From Longing' gevolgd door het instrumentale 'Fields Of Stone', een muzikaal nummer waarin je compleet kunt verliezen om vervolgens weer bruut bij de strot te worden gepakt door deel 3 'Pale Distant Light'. Waanzinnig. Het album besluit met een cover van de extreme doom metal band October Tide, muzikaal perfect gebracht maar wat jammer is, is dat de zag ver weggedrukt wordt naar de achtergrond.
Soul Dissolution heeft met 'Pale Distant Light' een bijzonder en zeer vermakelijk debuut album uitgebracht welke zonder meer het luisteren waard is.
Het album is hier te downloaden en de cd verschijnt op een nader, nog niet bekend, tijdstip.
(8/10, Throats Productions)
Tracklist:
01) Waiting
02) This Red Painting in the Sky
03) And Every Single Step…
04) Anchor
05) Immanence of Unfulfillment
06) The Final Dissolution, Part 1 – Hatred Spawned from Longing
07) The Final Dissolution, Part 2 – Fields of Stone
08) The Final Dissolution, Part 3 – Pale Distant Light
09) Echoes of Dissolution
10) Sweetness Dies (October Tide cover)