Steven Adler even terug bij Guns n'Roses
|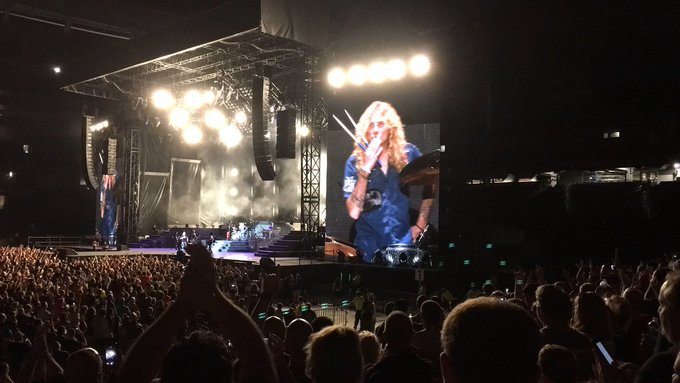 Tijdens het concert van Guns n' Roses op 6 juli in Cincinnati, Ohio, heeft Steven Adler twee nummers meegespeeld.
Axl Rose introduceerde Steven simpel met "on thé drums, you might know this guy. Ladies and gentlemen, Mr. Steven Adler" waarna 'Out to get me' werd gespeeld. Hierna zei Axl "I guess we should do another" en dat werd 'My Michelle'.
Hopelijk is dit het begin van de rentree van de originele drummer van Guns n' Roses, die in 1990 uit de band werd getrapt voor overmatig drugsgebruik. Met Steven Adler op de drums in plaats van Frank Ferrer zou de band weer een stapje dichterbij een echte reünie komen en… zijn specifieke manier van drummer hoort bij de band.