Testament, Annihilator en Death Angel in Haarlem
|

Zojuist is bekend gemaakt dat deze winter Testament de tour rond het recente album 'Brotherhood Of The Snake' als headline show naar Nederland brengt.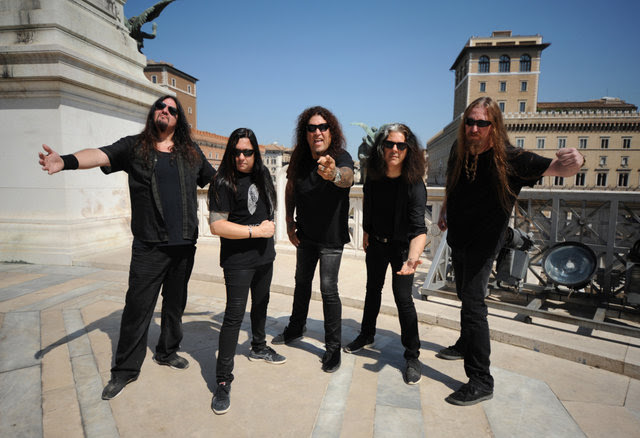 Met Testament komt er een Nuclear Blast pakket thrash metal voorbij waar een iedere old school liefhebber blij van wordt. Het Canadese Annihilator, rond metal icoon Jeff Waters, zal deze tour versterken en daarnaast komen de alom geliefde heren van Death Angel hun laatste plaat 'The Evil Divide' promoten.
Het Haarlemse Patronaat heeft de enige NL show binnen weten te slepen en voor onze Vlaamse vrienden geniet Trix Antwerpen diezelfde eer.
Volledig tourschema ziet er als volgt uit:
11.11.2017 DE – Weissenhäusser Strand, Metal Hammer Paradise*
12.11.2017 BE – Antwerp, Trix
14.11.2017 DE – Berlin, Astra
15.11.2017 PL – Warsaw, Progresja
16.11.2017 SK – Kosice, Collosseum
17.11.2017 PL – Wroclaw, A2
18.11.2017 HU – Budapest, Barba Negra
19.11.2017 CZ – Brno, Sono Centrum
20.11.2017 AT – Vienna, Arena
22.11.2017 DE – Wiesbaden, Schlachthof
23.11.2017 DE – Munich, Backstage
24.11.2017 DE – Saarbrücken, Garage
25.11.2017 DE – Stuttgart, LKA Longhorn
26.11.2017 SI – Ljubljana, Kino Siska
27.11.2017 DE – Nürnberg, Löwensaal
28.11.2017 CH – Pratteln, Z7
30.11.2017 IT – Bologna, Estragon
01.12.2017 IT – Milano, Live Club
02.12.2017 CH – Fribourg, Fri-Son
03.12.2017 FR – Toulouse, Bikini
04.12.2017 ES – Madrid, La Riviera
06.12.2017 FR – Lyon, Transbordeur
07.12.2017 FR – Nantes, Stereolux
08.12.2017 FR – Paris, Bataclan
09.12.2017 DE – Oberhausen, Ruhrpott Metal Meeting
10.12.2017 NL – Haarlem, Patronaat