Sjock festival (BE) strikt allstar band MC50 (met oa MC5-legende Wayne Kramer)
|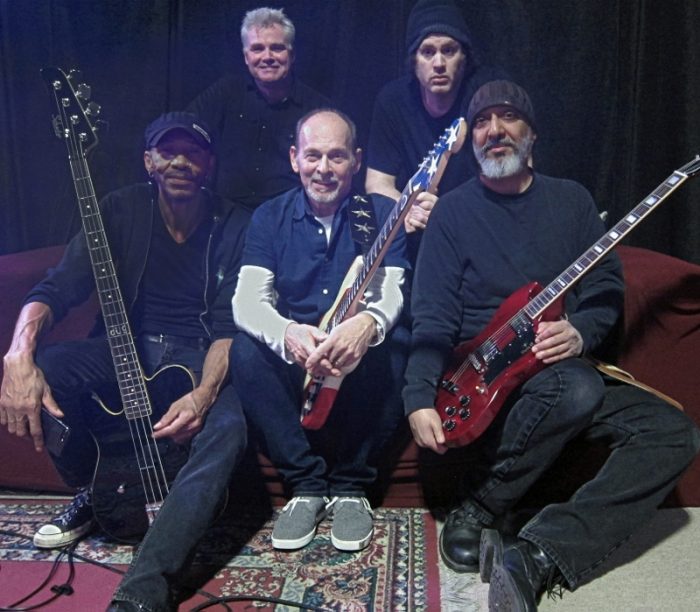 Alweer is festival Sjock (BE) erin geslaagd om een zeer spraakmakende act toe te voegen aan het programma van zijn 43e editie op 6, 7 en 8 juli. MC50, de allstar band featuring MC5-legende Wayne Kramer, Kim Thayil (Soundgarden), Brendan Canty (Fugazi), Marcus Durant (Zen Guerilla) en Doug Pinnick (King's X), komt op vrijdag 6 juli naar Gierle om het vijftigjarige debuutalbum Kick Out The Jams van protopunk-garagerockband MC5 integraal uit te voeren. Deze show is exclusief voor Europa. Met toevoeging van de laatste vier acts is het affiche voor 2018 compleet.
Ook de overige drie bands zijn een Sjock-schot in de roos: The Bronx (US), Aloha Sluts (NL) en The Heavy Crown (BE). Eerder werden onder meer al Pennywise, Descendents, Dead Kennedys, Turbonegro, The Mummies, Reverend Horton Heat, Dwarves, No Fun At All en Lords of Altamont aangekondigd. De line-up tot nu toe staat op de site.
MC5 versus MC50
Het muzikale en historische belang van het in 1964 in Detroit opgerichte MC5 kan simpelweg niet worden onderschat. In een voor Amerika zeer roerige periode (die gepaard ging met fikse onrust door rellen en protesten) waarin de love & peace- en flower power-boodschappen van de sixties rap werden achterhaald door onder meer rassenongelijkheid en de Vietnamoorlog, vestigde de explosieve high energy rockband MC5 zowel muzikaal als qua militante (linkse) politieke boodschap de aandacht op maatschappelijke misstanden. MC5's Wiki-lemma staat hier.
Het affiche van Sjock 2018
Main Stage
Descendents (US), Pennywise (US), Dead Kennedys (US), MC50 (US), Turbonegro (NO), The Mummies (US), The Bronx (US), Dwarves (US), No Fun at All (SWE), Lords of Altamont (US), Nick Oliveri's Death Electric (US), Five Horse Johnson (US), Nine Pound Hammer (US), The Legendary Kid Combo (IT), The Darts (US), Black Up (BE), Los Coyote Men (UK), Labretta Suede And The Motel 6, This Means War (BE-NL), Mind Rays (BE), Shotgun Sawyer (US), The Heavy Crown (BE), Rotten Foxes (UK), Captain Kaiser.
Titty Twister
Reverend Horton Heat (US), Nico Duportal and his Rhythm Dudes, James Intveld (US), The Hackensaw Boys (US), Messer Chups, Bebo and the Goodtime Boys, Jameson's Gentlemen (EUR), Bailey Dee, The Wise Guyz (UKR), The Fuzillis (UK), The Hoodoo Tones (FR), Georgina Peach and the Originators, Pat Reedy and the Longtime Goners (US), Wild Deuces, Lil' Sal and the Wildtones (NL), Texarkana Trio (BE/NL), Link!, Supersonics.