Nieuwe namen voor Sjock
|

Ook JD McPherson (US), Vanja & The Dragtones (SWE-US), Cousin Harley (CAN), The Nite Howlers (FRA), The Hi-Winders (SWE) en Walter Broes & the Mercenaries (BEL) komen dit jaar naar de 44e editie van Sjock. Deze zes acts spelen in de Titty Twister, één van de drie podia die het festival rijk is.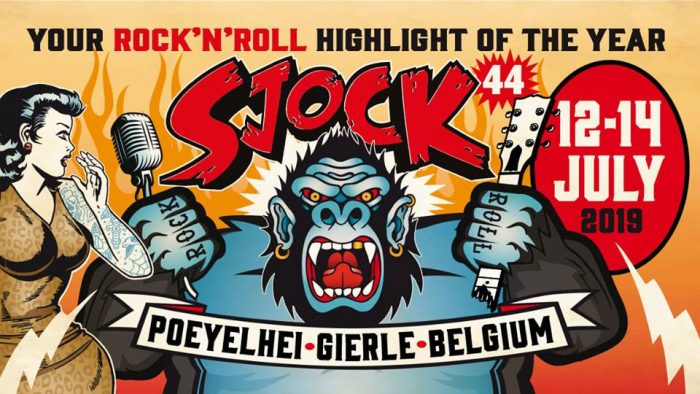 Eerder maakt de organisatie al onder meer de volgende namen bekend: The Hives (SWE), CJ Ramone (USA), Booze and Glory (UK), The Goddamn Gallows (USA), The Delta Bombers (USA), The Briefs (USA), Electric Frankenstein (USA), Los Chicos (ESP), The Schizophonics (USA), Charlie Thompson (UK), The Country Side of Harmonica Sam (SWE) , The Kokomo Kings (SWE), Steal Shit Do Drugs (USA), Thee Scarecrows aka (UK), Los Torontos (ESP).
Sjock, het best bewaarde geheim der Europese festivals
Op 12, 13 en 14 juli 2019 vieren liefhebbers van punk- en garagerock; rockabilly; surf; rock-'n'-roll en van aanverwante muzikale genres weer hun jaarlijkse hoogmis. Dat weekend vindt namelijk de 44e editie van Europa's meest authentieke, sfeervolle en sympathieke festival plaats op Poeyelhei Gierle nabij Turnhout: Sjock, het best bewaarde geheim van alle Europese festivals. Dus don't tell anyone!
Sjock 2017en 2018
De laatste twee edities in 2017 en in 2018 verkocht Sjock uit. Duizenden bezoekers uit heel Europa trokken naar het zonovergoten Belgische rock-'n-roll-Mekka in Gierle om te watertanden bij onder meer (in 2017) The Hellacopters; Bad Religion, The Living End, Nashville Pussy, Zeke, New Bomb Turks, Rocket from the Crypt en in 2018 bij MC50, Descendents (US), Pennywise (US), Dead Kennedys (US), Turbonegro (NO), The Mummies (US), The Bronx (US) en Dwarves (US).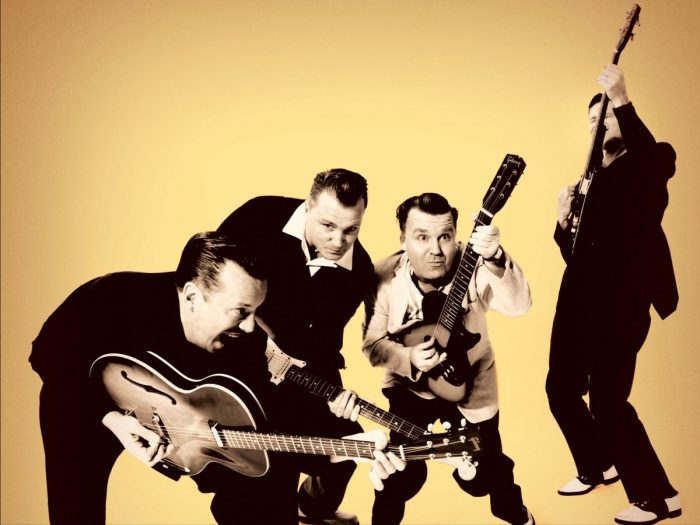 Sjock: drie dagen, drie podia en lage bierprijzen
Sjock, het oudste nog bestaande alternatieve én onafhankelijke festival van België viert komend jaar zijn 44e verjaardag en is al sinds jaar en dag een initiatief van de vrijwilligers van Jeugdhuis 't Hoekske in Gierle. Het is de oervader van festivals als Groezrock, Jera On Air, Speedfest en ScumBash. In al die jaren tijd is het evenement uitgegroeid tot een uniek festival, waar Rock met de grote R centraal staat. Sjock scheidt zich af van de mainstream-waanzin en kiest bewust voor rock-'n '-roll in de originele betekenis van het begrip.
Vandaag de dag is Sjock dé ontmoetingsplaats voor rockabilly's, psychobilly's, hillbilly's maar ook voor vetkuiven, tattoos, erotiserende netkousen, dito decolletés en voor iedereen die rock-'n '-roll een warm hart toe draagt.