6th Count Murder – Individual
|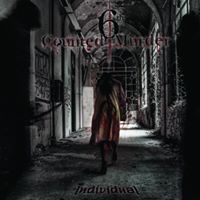 De Italiaanse Death Metal band 6th Count Murder bracht begin februari hun tweede album 'Individual' uit via Sliptrick Records. Voorafgaand aan de release werd de track 'Scent of Despair' op single uitgebracht.
'Individual' opent met de eerste drie tracks 'Individual Born', 'Syncopate', en 'Scent of Despair'. De vocalist hanteert de opmerkelijke stijl van grunts en screams door elkaar, maar wonderwel past dit prima bij de sound van 6th Count Murder. 'Scent of Despair' is als single een matige keuze, mede doordat de clean vocals in de bridge niet echt sterk zijn.
Geinige tracks an sich zijn 'Near Death Experience', 'Bersek', 'She', 'Brutal Engaged Abuse' en 'Cloud Nine'. 'Near Death Experience' en 'Brutal Engaged Abuse' zijn songs die kwalitatief prima in elkaar zitten met uitstekend gitaarspel en fijne, melodieuze gitaarriffs. Eveneens kent 'Bersek' een prima melodieuze gitaarriff als opener en weet de band met 'She' prima afwisseling in de sound van het album te brengen. Deze afwisseling in de sound kom je ook tegen tijdens de track 'Cloud Nine' door het gebruik van een akoestische gitaar als intro.
Het enigste wat een beetje achterblijft zijn de vocalen. De al eerdergenoemde vocalen combinatie van grunts en screams kunnen ermee door, maar de vocalist van 6th Count Murder heeft een zwakke clean vocal stijl en kan deze maar beter achterwege laten.
Afsluiter 'House of Lies' begint met een sample van een tv-nieuwsbericht uit 1978 over de moord op de Amerikaanse congresman Leo Ryan. Nogal een heftige keuze voor een albumafsluiter. Beter was geweest om deze track halverwege de albumlist te programmeren en te kiezen voor een melodieuzere afsluiter.
Een redelijk album als je door de zwakke cleanvocalstijl heen weet te prikken. Muzikaal gezien zit de band vrij goed in mekaar en is 'Individual' een fijn album voor Metalcore liefhebbers van Parkway Drive.  (72/100) (Sliptrick Records)
TRACKLIST INDIVIDUAL
Individual Born
Syncopate
Scent of Despair
Near Death Experience
Berserk
She
Burial Engaged Abuse
Cloud Nine
Apocalypse in Human Features
House of Lies