Godhead Machinery – Aligned To The Grid
|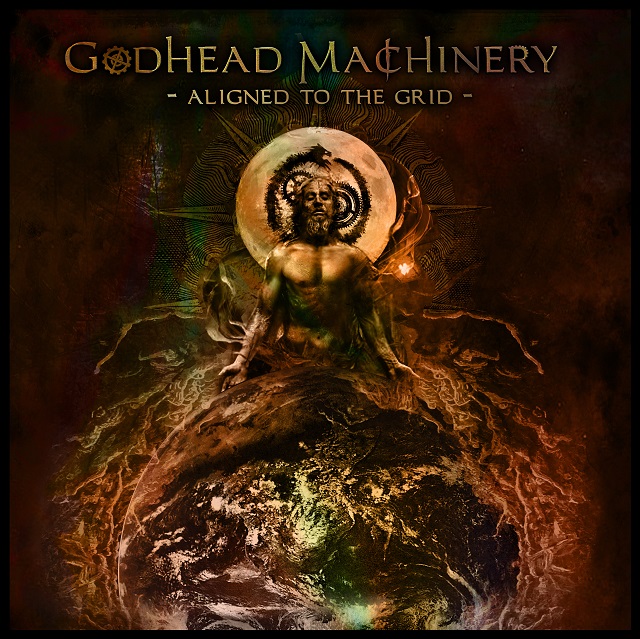 Met 'Aligned To The Grid' brengt de Zweedse Melodic Death Doom Metal band Godhead Machinery hun tweede plaat uit via Inverse Records. Ruim twee jaar na hun debuut 'Ouroboros'.
Wat direct opvalt is de uitstekende muziek zodra opener 'Tithe II' door mijn speakers knalt. Met name het gitaarspel en drumwerk zitten strak in mekaar en vullen elkaar prima aan.
Deze kwaliteit weet de band vast te houden gedurende de albumtracks 'Alpha', 'The Existential Strive', 'Call of The Banner', 'Above a Legion of Equals', en 'Illusion'. Eveneens weet Godhead Machinery prima afwisseling in hun sound aan te brengen, zoals te horen is op de tracks 'The Existential Strive' en 'Call of The Banner'.
Een mooie Piano opent 'The Existential Strive', gevolgd door heavy gitaren. En op 'Call of The Banner' wort er afgewisseld met een sample gedurende de gehele track. De vocals laten echter hier en daar wat te wensen over, maar zijn ook niet weer zo dat je met krommende tenen zitten te luisteren naar de grunts en screams van vocalist Niklas Ekwall.
Afsluiter is de titeltrack 'Aligned To The Grid' met echovocalen en wisselende opbouw. Prima afsluiter voor dit verder redelijke album.
Voor de liefhebbers van het betere gitaarwerk in de Doom Metal stijl zijn deze bij Godhead Machinery aan het goede adres. De band speelt, strak, afwisselend, en interessant in hun muziek.
Halverwege het album trekken de vocals gelukkig wat bij en weet het album tot het einde de interesse te behouden. Een prima album.
(80/100) (Inverse Records)

Tracklist Aligned To The Grid
1.            Tithe II 
2.            Alpha    
3.            The Existential Strive 
4.            Call of the Banner
5.            Defiant Silence 
6.            Hymns of the Wicked 
7.            Above a Legion of Equals
8.            Impassive Atrocity           
9.            Illusion 
10.         Aligned to the Grid
Line Up Godhead Machinery
Marcus "Somliga" Andersson – Drums
Robert Kail Karlsson – Guitars, Vocals
Daniel Forsberg – Bass
Niklas Ekwall – Vocals
Tommy Ericson – Guitars