Ook Anthrax Nightwish, Saxon, Apocalyptica en Slayer naar Graspop
|

Bij Graspop konden ze geen betere manier bedenken om 2015 af te sluiten dan door jullie nog 22 namen cadeau te doen voor de affiche van volgend jaar. Onder andere Nightwish, Apocalyptica en Slayer zullen in juni de Stenehei in Dessel bestormen. Er liggen nu 73 acts vast en dat betekent dat jullie de komende weken en maanden nog een 40-tal bands te goed hebben.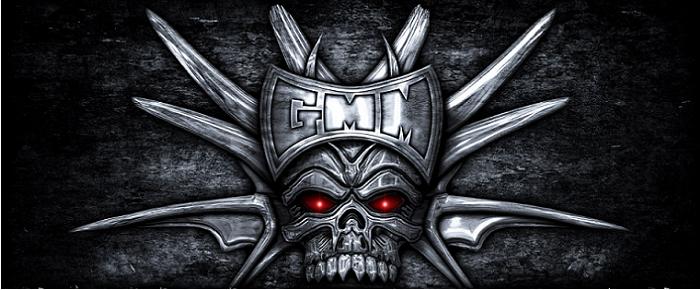 Alle 22 nieuwe namen: Amaranthe, Anthrax, Apocalyptica, Atreyu, Devil You Know, Gojira, Heaven Shall Burn, In the Woods, Moonsorrow, Nightwish, Raven, Saxon, Shinedown, Skillet, Slayer, The Amity Affliction, The Raven Age, The Wild Lies, Tremonti, Turnstile, Windhand en Zakk Wylde.
Intussen kennen we ook de dagindeling: hier kan je checken wanneer je favoriete bands spelen. Op vrijdag 17 juni doen Black Sabbath en King Diamond de lichten uit op Mainstage 1 en Mainstage 2. Zaterdag 18 juni is het de beurt aan Volbeat en Nightwish. Op zondag 19 juni sluiten Iron Maiden en Twisted Sister GMM 2016 af.
Alle namen voor Graspop Metal Meeting 2016
Abbath, Amaranthe, Amon Amarth, Anthrax, Arcturus, Apocalyptica, Atreyu, August Burns Red, Black Sabbath, Borknagar, Bullet for My Valentine, Bury Tomorrow, Dark Funeral, Delain, Devil You Know, Dirkschneider, Disturbed, Down, Dropkick Murphys, Eisbrecher, Firewind, Fleshgod Apocalypse, Foreigner, God Dethroned, Gojira, Grand Magus, Heaven Shall Burn, In the Woods, Iron Maiden, Killswitch Engage, King Diamond, La Muerte, Legion of the Damned, Loudness, Megadeth, Monuments, Moonsorrow, Moonspell, Myrkur, Nightwish, Norma Jean, Obituary, Oomph!, Overkill, Paradise Lost, Pennywise, Powerwolf, Raven, Sacred Reich, Satyricon, Saxon, Shinedown, Shining (SE), Sixx:A.M., Skillet, Slaves, Slayer, Testament, Tesseract, The Algorithm, The Amity Affliction, The Midnight Ghost Train, The Raven Age, The Wild Lies, Thy Art Is Murder, Tremonti, Trivium, Turnstile, Twisted sister, Virgin Steele, Volbeat, Windhand, Zakk Wylde. Lees hier alle info over de bands