Sikth na 9 jaar terug met nieuw materiaal
|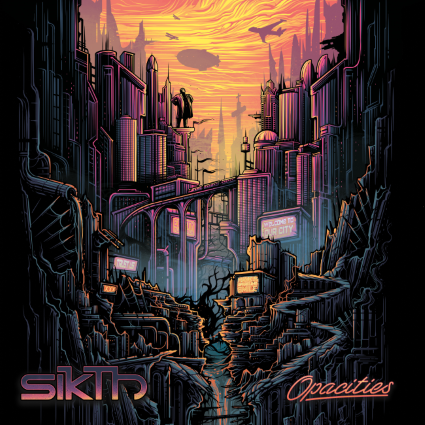 Het is een aantal jaar akelig stil geweest rondom de Britse band SikTh. Na het vertrek van de twee zangers in 2007 besloot de groep een jaar later uit elkaar te gaan. Verassend genoeg kwamen ze afgelopen jaar weer samen en speelden ze een show op het Britse Download Festival.
Niet veel later dook de band Lincoln Chapel Studios in om nieuwe een nieuwe plaat op te nemen. Het resultaat is een mini album genaamd 'Opacities', dat 4 december in de winkels ligt. Het mini album verschijnt via Peaceville Records en zal het eerste materiaal zijn in 9 jaar. Volgens vocalist Mikee Goodman is dit het beste werk wat de band ooit gemaakt heeft. 'Musically, vocally and lyrically it is our most complete work. We've pushed our sound to the next level.', aldus de zanger.
Na shows in Duitsland, Japan, India en Nepal keert de band in december terug naar hun vertrouwde thuisland voor vijf shows.