Reünie Picture, originele line-up is een feit
|

De Nederlandse metal legende Picture kondigt een reünie aan van de originele bezetting.
RockMuZine merkte e.e.a. al op tijdens Rotterdam Rock in de herfst van 2015.
Nu is het een feit.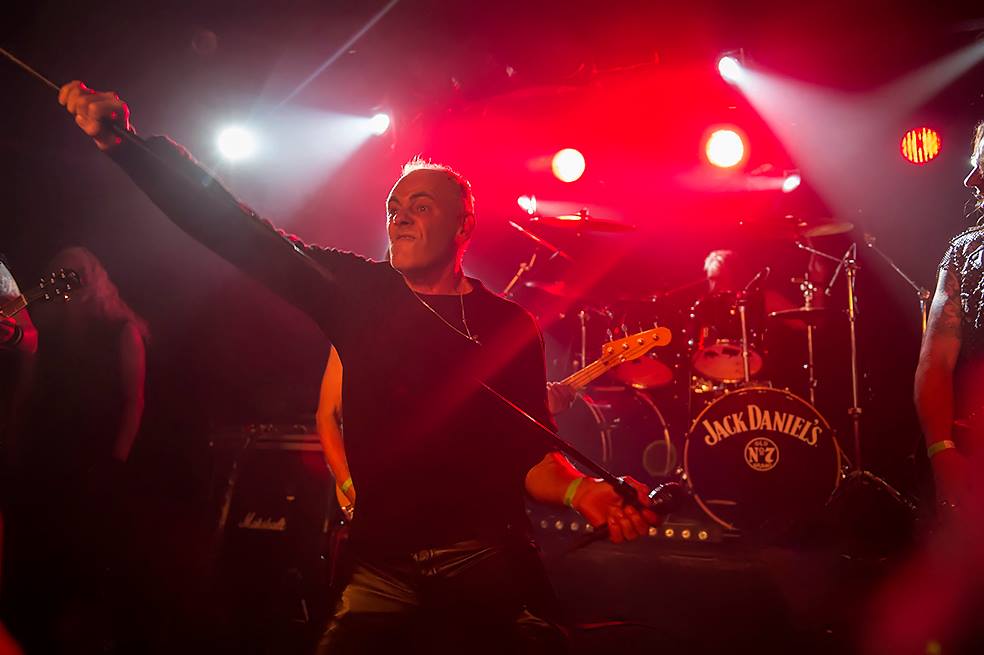 Op de Facebook pagina van Laurens Bakker (drummer Picture) valt te lezen:
"It is with great excitement that we can announce the reunion of the original Picture members!
Together with Ronald van Prooijen and Jan Bechtum and with Len Ruygrok as 5th member, we are ready to give our fans heavy metal ears as we did in the past.
How many bands of our age can say the same? This is truly unique!
The rehearsals that we did sounded like we never stopped.
We'll keep you updated because we will certainly be touring in this classic line-up with songs mainly from…
Rien Vreugdenhil en Laurens Bakker"
Het is ons een groot genoegen mee te delen dat we de originele Picture hebben weten bij mekaar te krijgen!
Samen met Ronald van Prooijen en Jan Bechtum, en met Len Ruygrok als 5de lid, zijn we er klaar voor om onze fans als vanouds weer heavy metal ears te geven. Hoeveel bands van onze leeftijd kunnen zoiets zeggen? Dit is echt uniek!
De repetities die we gehad hebben, klonken in ieder geval alsof we nooit gestopt zijn.
We houden jullie op de hoogte want uiteraard gaan we in deze bezetting ook toeren met vooral nummers van onze eerste 3 LP's. Verwachting is dat we ergens deze zomer met deze klassieke line-up op de planken staan!
Rien Vreugdenhil en Laurens Bakker.