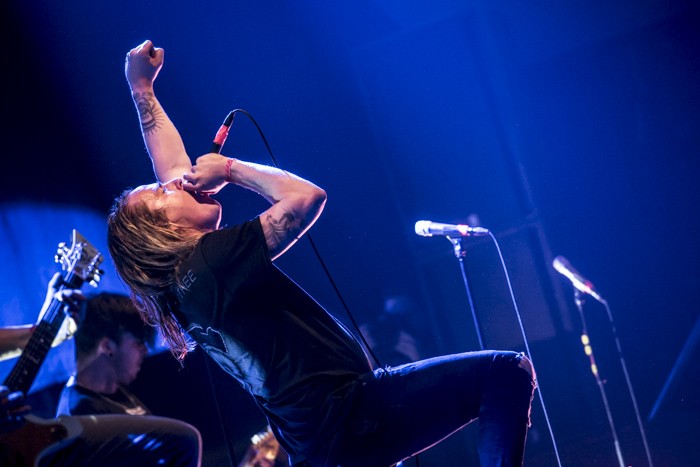 John Coffey neemt een pauze voor onbepaalde tijd. Dat kondigde de Utrechtse band zojuist aan. De interationaal vermaarde punkrockband neemt in september afscheid van hun fans tijdens een laatste Europese toer. De band wordt definitief uitgezwaaid bij het laatste optreden van die tournee op vrijdag 30 september in Paradiso Amsterdam. Hoe lang de band op sabatical gaat is nog niet bekend. Wat we wel weten is dat we na 30 september voorlopig niet hoeven te rekenen op nieuwe muziek en de bijbehorende spectaculaire optredens waarmee de band zich de afgelopen jaren op de kaart wist te zetten.
Sinds het verschijnen van haar laatste platen, The Great News (januari 2015) en A House for Thee (maart 2016), heeft John Coffey al ruim 150 shows op de teller staan. Met de shows en festivals die deze zomer nog gaan plaatsvinden kruipt de teller zelfs over de 200! Tijd dus om het verhaal af te ronden. En dat gaat de band doen, op z'n John Coffeys, door in september nog éénmaal langs de Europese podia te touren en eind september afscheid te nemen van haar fans in Nederland.
Hi everyone!
We have decided to put the band on hold. Therefore we will do one awesome last tour coming September. We don't want to say farewell, but we won't be making music these coming years.
So come and party with us one last time.
Hope to see you guys at the shows or anywhere in Europe coming summer.