Architects of Chaos zetten Paul di'Anno uit de band
|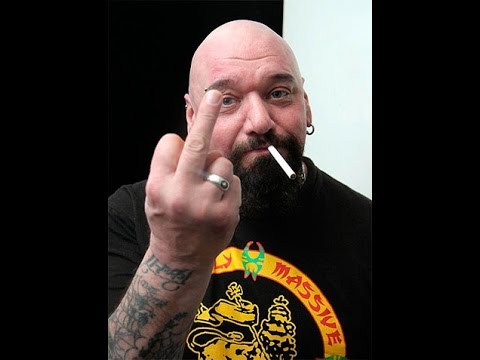 De muzikanten welke in Paul di'Anno's Architects of Chaos spelen hebben besloten om door te gaan zonder de frontman. De reden welke wordt opgegeven is Paul's slechte gezondheid toestand en de kosten die dat met zich mee brengt op tour. Op zich vreemd natuurlijk, dat bandleden beslissen om hun frontman om die reden vaarwel te zeggen, ook al zou dit gepaard gegaan zijn met de nodige tranen. Hier het officiële van de bandleden:
Dear Architects of Chaos Family,
this is maybe the hardest thing imaginable for us, but we have to tell you that (as painful as it is for us), for his own health and dignity,
PAUL IS NO LONGER PART OF THE BAND!!!
With the second album already written we wanted to enter the studio this october which turned out to be impossible with Paul! Of course we will release this monster (which by the way will be even stronger than "The League of Shadows"!) as soon as possible! This is not the end of AoC! It will start a new chapter! During the last year it became obvious that there is no way to keep the Architects alive under these circumstances. Many of you have seen Paul suffering on and off stage during our last tours. His health got even worse during the last months and as much as we hoped that there will be a surgery that gets him back on his feet, we had to find out that it is not going to happen!
SO THE FIVE OF US DECIDED THAT IT WOULD BE THE BEST TO PART WAYS!!!!
Touring was only possible because we know really passionate and lovely people who would do everything possible for us. With their time limited, it gets more and more impossible to tour!
We would love to tell you we were big enough in business and our tours and income was big enough to pay for two additional people only taking care of Paul. But we are not. We are just the metalheads and punks that we have always been. Everything is DIY! Trust us, nobody shed more tears over this than we did, because the five of us have spent the last 11 years together and if there ever were brothers from different mothers, it was us…
The future will bring great new music!
WE WILL START A NEW CHAPTER AND FIND A NEW SINGER WHO CAN TRANSPORT THE ENERGY!!!
A.o.C. will rise again!!!!!!
Love,
Joey, Andy, Dom & Dave Gonzo
Natuurlijk kon een reactie van Paul di'Anno niet uit blijven. Paul di'Anno, tegenwoordig woonachtig in Brazilië, gaat door met Architects of Chaoz en zal een nieuwe band met voornamelijke Braziliaanse muzikanten zoeken. De "verraders" mogen niet langer gebruik maken van de naam AOC, aldus Paul:
I have just got a message from my so called German band mates, who have decided to go on without me. However I will not let them use the name AOC – "Architects of Chaoz". I hope my new AOC will debut next year with new members and an even heavier sound and energy. I'm looking at my bros in Brazil for this. Goodbye Traitors !!