BMG brengt alle albums Uriah Heep opnieuw uit
|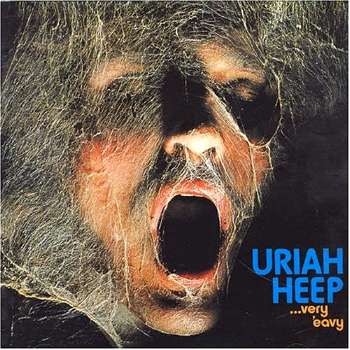 BMG is verheugd aan te kunnen kondigen dat de baanbrekende albums van de Britse Hard Rock legende Uriah Heep vanaf september dit jaar opnieuw uitgebracht zullen worden. Uriah Heep is een van de "big four" naast Led Zeppelin, Deep Purple en Black Sabbath.
Deze re-issues worden met volledige medewerking van de band en onder toezicht van Mick Box samengesteld. De re-issues worden uitgebracht als uitgebreide 2CD digipacks met op CD1 de originele LP's ge-remastered door Andy Pearce, bekend van zijn werk met Lou Reed en Black Sabbath en met liner notes van bestselling rock auteur Joel McIver. Box en ook Ken Hensley werken mee aan alle album notes.
Op 16 september trapt de serie af met een nieuwe Uriah Heep anthology 'Your Turn To Remember: The Definitive Anthology 1970-1990'. De songs op deze 2CD laten de evolutie horen van een band die van onervaren studio muzikanten transformeren naar bona fide rocksterren. Op de anthology staan tracks van Heep's beste albums, zoals 'Demons And Wizards', 'Look At Yourself', 'Return To Fantasy', 'Equator', 'Conquest' and 'The Magicians Birthday'.
Mick Box verklaart: "We were very green! If the engineer had said, 'Stand in a fire bucket and plug your guitar into that radiator', we probably would have done it. We had no experience of the studio at all. Two years later we were in America, playing to between 10,000 and 20,000 people a night. We were in a big bubble, with all the private Learjets and so on: I don't think I went through an airport for 10 years! We were picked up by limos on the tarmac, and all that stuff. We'd take whole floors of hotels, with bodyguards outside each room. It got to those heady, silly heights, but I was personally always up for the fun of it. I never believed it was going to continue, but some did, which was a bit unfortunate…"
Vervolgens wordt Heep's debuut album uit 1970 'Very 'Eavy …Very 'Umble' uitgebracht – een zeer gewild album voor vele fans. Originele 'mint' versies van deze plaat doen tegenwoodig makkelijk meer dan 500 UKpound op de beurzen. Deze nieuwe versie van 'Eavy' bevat naast het originele ge-remasterde album een tweede disc met nooit eerder verschenen alternatieve mixen. Drie nummers zijn van de latere Spice (pre Heep) sessies (net voordat Hensley de band versterkte) en de rest zijn van de Very 'Eavy sessies, opgenomen eind 1969 – begin 1970. Deze bonus tracks zijn recent ontdekt door Heep mega fan Robert Corich die een flink bestand aan nooit uitgebracht material heeft wat voor de re-issues gebruikt wordt.
Box voegt toe: "Creativity in Uriah Heep was at a peak at the time. Nobody was breathing down our necks, so we moved into a more progressive field after 'Very 'Eavy… Very 'Umble'. We were getting into a period where we would just write things and let them go where they wanted to go, rather than writing to a format. Not that there had been a format before, but this time we really let our hair down, if you like! We decided that there would be no restrictions whatsoever."
Ken Hensley kijkt met trots terug op deze periode: "It was beginning to sink in that we were onto something. The management company, the record company, the publishing company and everyone else were all on board, and we had made a bit of an impact with the first album, especially in Europe, so we had some momentum. I took most of the tracks in their rawest forms to the band, and together we turned them into full songs."
De volgende in de Uriah Heep reissue serie is 1970's 'Salisbury' met de internationale hitsingle, 'Lady In Black'. Deze zal uitgebracht worden op 28 oktober.
Op de volgende data is de band live te zien:
03.09.16 Leeuwarden City Rock Leeuwarden
04.09.16 Haarlem Patronaat
06.12.16 Bergen op Zoom Gebouw T (Special guests to Status Quo)