Green Day kondigt nieuw album aan
|

De Amerikaanse punkrockband Green Day brengt hun twaalfde studioalbum, 'Revolution Radio', uit op 7 oktober. De aankondiging van het nieuwe album komt tegelijkertijd met de release van de nieuwe single: Bang Bang. De lyricvideo van deze single is exclusief op de Facebook-pagina van Green Day te zien.
Het album 'Revolution Radio' is geproduceerd door Green Day en opgenomen in Oakland. Voor het nieuwe album haalde Green Day hun inspiratie uit de  complexiteiten en onzekerheden van het moderne bestaan. Muzikaal gezien is het album van Green Day rauw en onverschrokken – kenmerkend voor een van de toonaangevende bands in de rockmuziek. De nieuwe single Bang Bang is het antwoord van Green Day op recente gebeurtenissen. Dit kenmerkt een welkome terugkeer van een band met meer te vertellen dan ooit.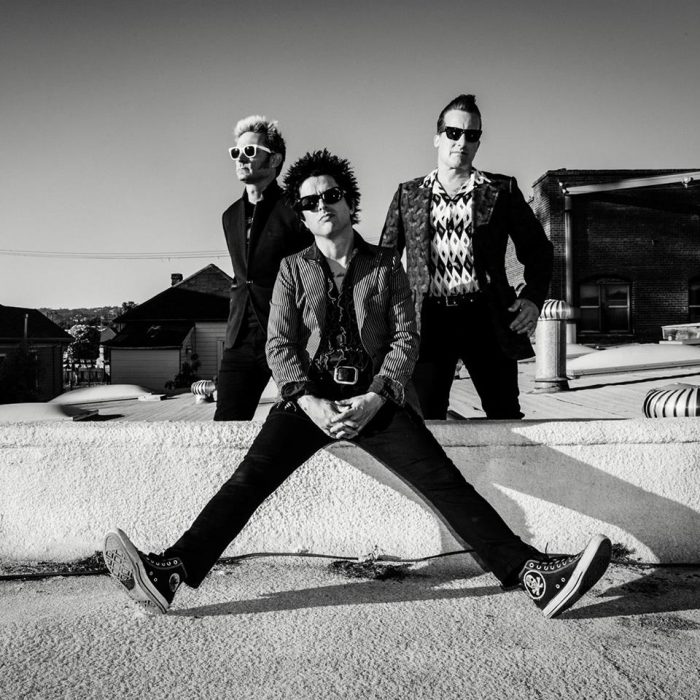 'Of course the world has lost its collective mind. and me, Mike and Tré are lost souls too', aldus Green Day frontman Billie Joe Armstrong. 'Revolution Radio' is a movement for lost souls to come together. dance together. sing together. and most of all, find each other. That's what the spirit of Green Day has been about since day one.'
The tracklisting van Revolution Radio:
1. Somewhere Now
2. Bang Bang
3. Revolution Radio
4. Say Goodbye
5. Outlaws
6. Bouncing Off The Wall
7. Still Breathing
8. Youngblood
9. Too Dumb To Die
10. Troubled Times
11. Forever Now
12. Ordinary World
Green Day bestaat uit zanger/gitarist Billie Joe Armstrong, bassist Mike Dirnt en drummer Tré Cool. De Amerikaanse punkrockband heeft wereldwijd meer dan 75 miljoen albums verkocht en is bekroond met vijf Grammy Awards.
'Dookie', een dynamisch en explosief album van uitbundige punk-pop, betekende met meer dan 10 miljoen verkochte platen in de U.S.A. én een Grammy Award voor 'Best Alternative Album', de grote doorbraak van Green Day. Na 'Dookie' volgden de albums 'Insomniac', 'Nimrod' en 'Warning'. Vanaf 2004 is de punkband echt niet meer weg te denken uit de rockmuziek, toen het album 'American Idiot' – bekroond met een Grammy Award (Best Rock Album) – op nummer 1 binnen kwam in de Billboard chart. In 2009 kwam het album '21st Century Breakdown' uit, dat een Grammy Award won voor Best Rock Album.  Naar aanleiding van de Broadway show gebaseerd op 'American Idiot' (2010), kreeg Green Day nog een Grammy Award: Best Musical Show Album (American Idiot: The Original Broadway Cast Recording). Op 18 april 2015 is de band opgenomen in de Rock and Roll Hall of Fame. Later dat jaar bracht Green Day de documentaire 'Heart Like A Hand Grenade' uit, welke een kijkje achter de schermen geeft bij het schrijven van hun legendarische album 'American Idiot'.