Ghost komt met nieuw album en videoclip
|

Onlangs konden we al melden dat op 21 augustus het nieuwe Ghost album, 'Meliora', uit komt. Inmiddels is de hoes van de plaat aan de wereld getoond. Het door de film 'Metropolis' (1927) geïnspireerde artwork is wederom door Zbigniew M. Bielak ontworpen. Ook is de tracklist van 'Meliora' inmiddels bekend.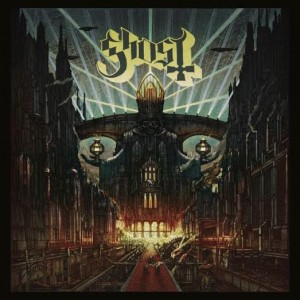 Het album zal de volgende tien tracks bevatten:
Spirit
From The Pinnacle To The Pit
Cirice
Spöksonat
He Is
Mummy Dust
Majesty
Devil Church
Absolution
Deus In Absentia
Tenslotte heeft de band afgelopen maandag ook de videoclip van de eerste single 'Cirice' op de wereld losgelaten.