Midnight – Shox of Violence (compilatie)
|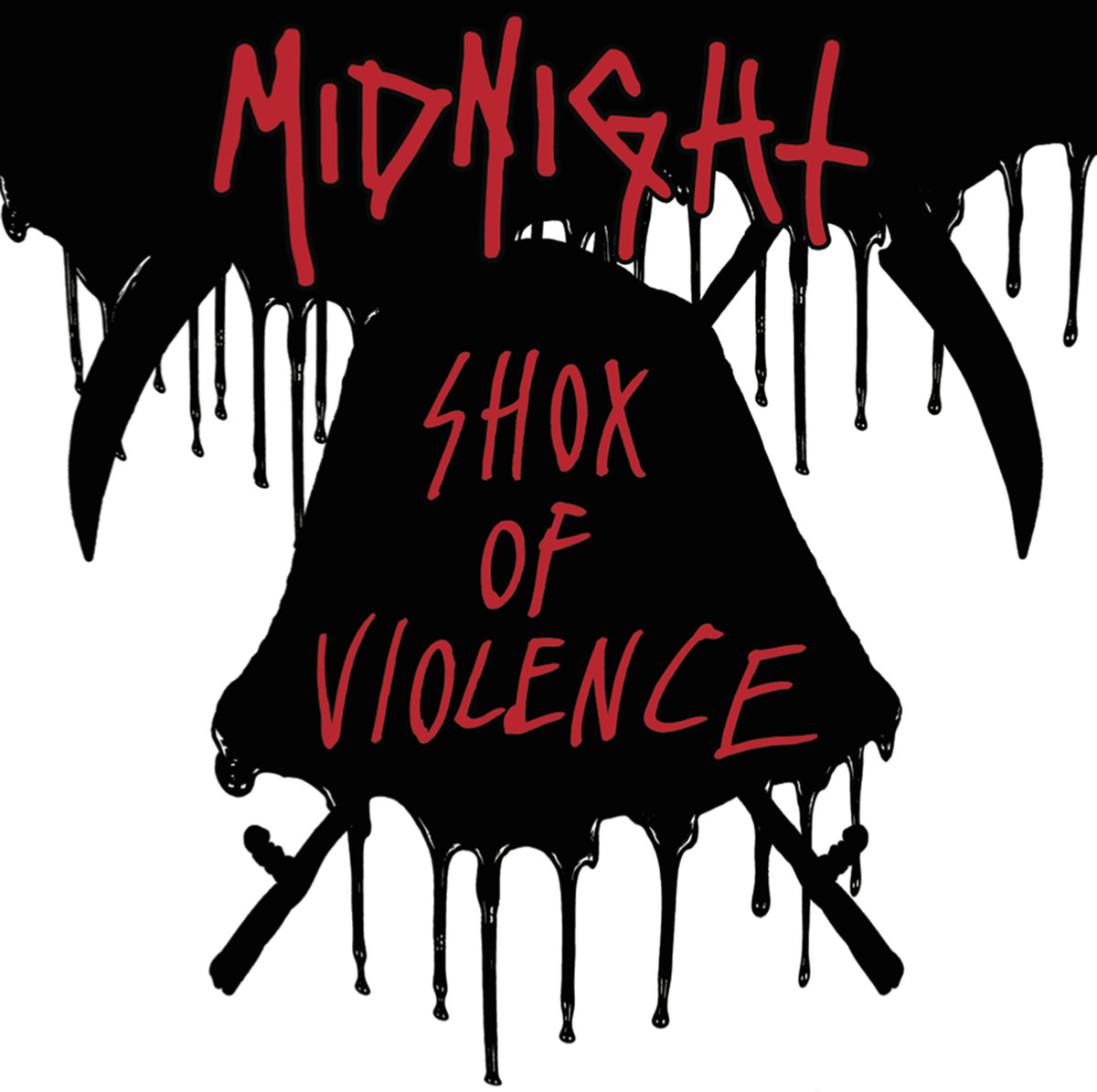 De black metal punks van Midnight zijn dol op het uitbrengen can compilatie CD's. De band uit Cleveland, Ohio is opgericht in 2003 en op 20 februari komt de vierde compilatie CD uit, neem daarbij de twee live CD's en je weet dat er voldoende releases zijn om een goede kijk op het repertoire van de band te krijgen.
Wat is er dan zo speciaal dat op deze verzamelaar staat? Allereerst vinden we de vier nummers van de 'Shox of Violence' EP welke uitgebracht werd op 30 december van het afgelopen jaar. De lekkere punk / metal beukers als 'Who Gives a Fuck?' en 'Ready for Destruction' klinken vermakelijk en geven het gevoel van de jaren '80 van bands als Venom en Warfare.
Wat heeft Midnight nog meer te bieden? Deze CD staat vol met cover songs van Midnight's favorieten. Nummers van Venom als 'In League with Satan' en 'Too Loud for the Crowd'. Een groot aandeel heeft de Amerikaanse punkband The Spits met maar liefst 4 nummers op deze CD. "Out of the box" gaat Midnight met de nummers van Quiet Riot, 'Slick Black Cadillac', en 'Watch Your Step' van Girschool. Nummers die worden uitgevoerd in de bekende punkmetal versie van Midnight.
Waarom deze CD kopen? Voor een fan van deze black metal punks is het leuk voor in de verzameling. De overige muziekliefhebber laat het schijfje links liggen. Midnight is een band om live te ervaren, de CD's zijn zonder meer vermakelijk, compilatie CD's met een bende cover songs zijn echt minder aantrekkelijk.
(60/100, Hells Headbangers Records)
Tracklist:
1. Death Scream 02:32
2. Who Gives a Fuck?
3. Ready for Destruction
4. Groin Gripper
5. Sadist Sodomystic Seducer
6. In League with Satan (Venom cover)
7. Too Loud for the Crowd (Venom cover)
8. The Witch
9. Breakout (Taipan cover)
10. Hells Fire (Mistreater cover)
11. TAP
12. When I Die (Pagans cover)
13. Unholy and Rotten (Live)
14. …On the Wings of Satan (Live)
15. Slick Black Cadillac (Quiet Riot cover)
16. Nuclear Bomb (The Spits cover)
17. Black Kar (The Spits cover)
18. Rat Face (The Spits cover)
19. Shitty World (The Spits cover)
20. Death Sentence (Crucifixion cover)
21. Wicked Women (Scarb cover)
22. Eyes of Satan (Pagans cover)
23. Watch Your Step (Girlschool cover)
24. Vomit Queens
25. Cross Held High