Nuclear Blast tekent nieuw hardrock-project van Floor Jansen
|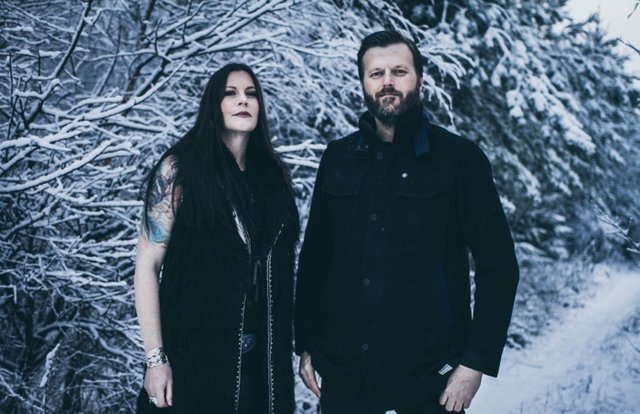 Nadat Nightwish-zangeres Floor Jansen en Pagan's Mind-gitarist Jørn Viggo Lofstad in 2007 spontaan het podium deelden tijdens de 'All Star Jam' op het Progpower USA Festival, besloten ze om samen een album te maken waarin hun muzikale voorliefde voor 'stripped down hardrock' de rode draad zou vormen. Vanwege overvolle agenda's duurde het een poos voordat Floor en Jørn weer kans zagen om vervolg te geven aan hun muzikale idee.
Tijdens Floors break in 2017 kwamen de twee echter weer bijeen en besloten om het album uit te brengen onder de naam Northward. Floor: "Jørn Viggo was positive about the project and we started to make the overall plans, meeting again in March of 2017 in Sweden to go through all the material together to see if we still felt happy with what we had created."
Northwards stijl laat zich het beste omschrijven als sterk, compromisloos, euforisch en recht voor zijn raap, in de traditie van bands als Skunk Anansie, Foo Fighters en Alter Bridge -maar ook klassieke bands als Deep Purple en Led Zeppelin. Floor: The music is melodic, but also in your face and kick ass rock. Cool riffs, good melodies, tasteful arrangements. We would simply like to call it 'Good Music'. We wanted to explore a basic rock sound with drums, bass, guitar and vocals. Not the heavy layers of keyboards, choirs etc.".
Overige muzikanten die op Northwards album participeren zijn Morty Black (TNT) op bas; Django Nilsen en Stian Kristoffersen (Pagan's Mind) op drums; Floors zus Irene; en Ronny Tegner van Pagan's Mind als gastmuzikanten. Jacob Hansen van Volbeat tekende voor de productie van het nieuwe album dat wereldwijd zal worden uitgebracht door Nuclear Blast. De releasedatum wordt spoedig bekendgemaakt.