Nieuw album voor Pop Evil in augustus
|

Op vrijdag 21 augustus 2015 brengt de Amerikaanse rockband Pop Evil hun nieuwe album 'UP' uit via eOne Music/Suburban. De plaat is opgenomen in Studio Litho en de London Bridge Studio met producer Adam Kasper (Pearl Jam, Soundgarden, Foo Fighters). Voor het album 'UP' is doelbewust gewerkt naar een eigen sound op basis van de opgedane ervaringen tijdens het opnemen van de vorige drie albums. Als voorproefje verschijnt op 1 juni de single track 'Footsteps', waarmee Pop Evil bewijst dat het zorgvuldig opgebouwde succes geen toeval is.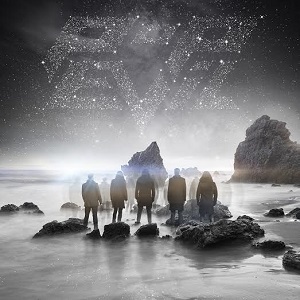 "People ask me all the time, 'What's it like to hear your song on the radio?' It never gets old!" verklaart Frontman Leigh Kakaty. "It's a reminder of hard work, and of having that dream sitting in your garage, trying to write a song that someone would love one day. That dream happened for our band and it's something that we don't want to take lightly. Now it's time to step up our game and let people know we can back it all up. We want to prove we aren't a one hit wonder. We didn't just get lucky."
'UP' is een stevige herintroductie en een flinke stap voorwaarts voor Pop Evil, bestaande uit gitaristen Nick Fuelling en Davey Grahs, bassist Matt Dirito, drummer Chachi Riot en frontman Kakaty.
Op dit moment bereidt de band zicht voor op de Canadese en Europese tours, die ze zal brengen naar festivals als DOWNLOAD, GRASPOP en PINKPOP.
12 juni Pinkpop Landgraaf, NL
15 juni Paradiso Amsterdam, NL
21 juni Graspop Dessel, BE