There There, Vonk en Johnny Jester in PopEi
|

Zondag 28 juni vindt weer een nieuwe editie plaats van Streekvijver, in PopEi in Eindhoven. Tijdens dit programma krijg je dé kans om de nieuwste bands uit de regio te ontdekken. Deze editie tussen 14.00 en 16.00 uur in de zaal: There There (alternative rock), Vonk (Nederlandstalige rock) en Johnny Jester (alternative rock).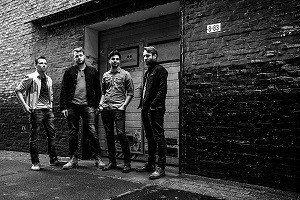 There There luistert als een soundtrack van een intense thriller; spannend, meeslepend en grijpt je op momenten bij de keel. Van minimalistisch en dromerig naar meedogenloos hard. There There biedt een intense luisterervaring waarbij dynamiek en verrassing de hoofdrollen vertolken. Liefhebbers herkennen de donkere vocalen van Nick Cave en invloeden van Sigur Rós, Mogwai en The National.
Vonk is een Nederlandstalige rockband met een funky sausje eroverheen. De band werd opgericht door Renaat Devos. In zijn zoektocht kwam hij uit bij 3 fanatiekelingen. Sindsdien is Vonk een band waar de spreekwoordelijke vonk van af spat. De band speelt vooral eigen nummers tijdens hun shows.
Johnny Jester is een Nederlandse Indiepop / alternatieve rock band die een bombastische en melodische sfeer brengt. De band is beïnvloed door artiesten als Mutemath, Arctic Monkeys, Muse en Kings of Leon. Na een korte periode van opnamesessies zijn ze klaar om op te treden. Tijdens deze shows spelen ze eigen nummers en covers.