Frontman Bomb The Music Industry, Jeff Rosenstock met band naar Amsterdam
|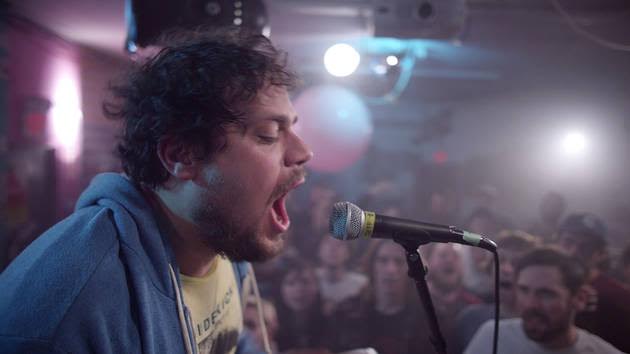 De laatste keer dat BTMI in Nederland was, stonden ze in de Melkweg met Less Then Jake. Jeff Rosenstock komt nu met zijn eigen succesvolle band terug naar Amsterdam op donderdag 7 april voor een exclusieve Nederlandse show in de Winston Kingdom.
De release van zijn tweede indie-pop/punk album 'We Cool?' crashte de site van SideOneDummy Records en kwam binnen in de Billboard charts op #7 voor Heatseekers Albums. Jack Shirley (Tony Molina, Joyce Manor, Deafheaven) mixte en masterde het album waarop gastartiesten Laura Stevenson, P.O.S en Shinobu members te horen zijn.
Jeff Rosenstock tourde al met Modern Baseball, PUP, Andrew Jackson Jihad en The Smith Street Band. Voor het eerst komt hij nu met full band naar Europa en in de UK zijn de eerste shows al uitverkocht. Support komt van het Engelse poppunk trio Great Cynics die eerder op het Belgische punkrock festival Groezrock stonden en van één van de meest interessante Nederlandse supports in hun genre Sparrow Falls (Hot Water Music, The Gaslight Anthem and Foo Fighters).