De bijna vergeten klassieker: Type O Negative – Bloody Kisses
|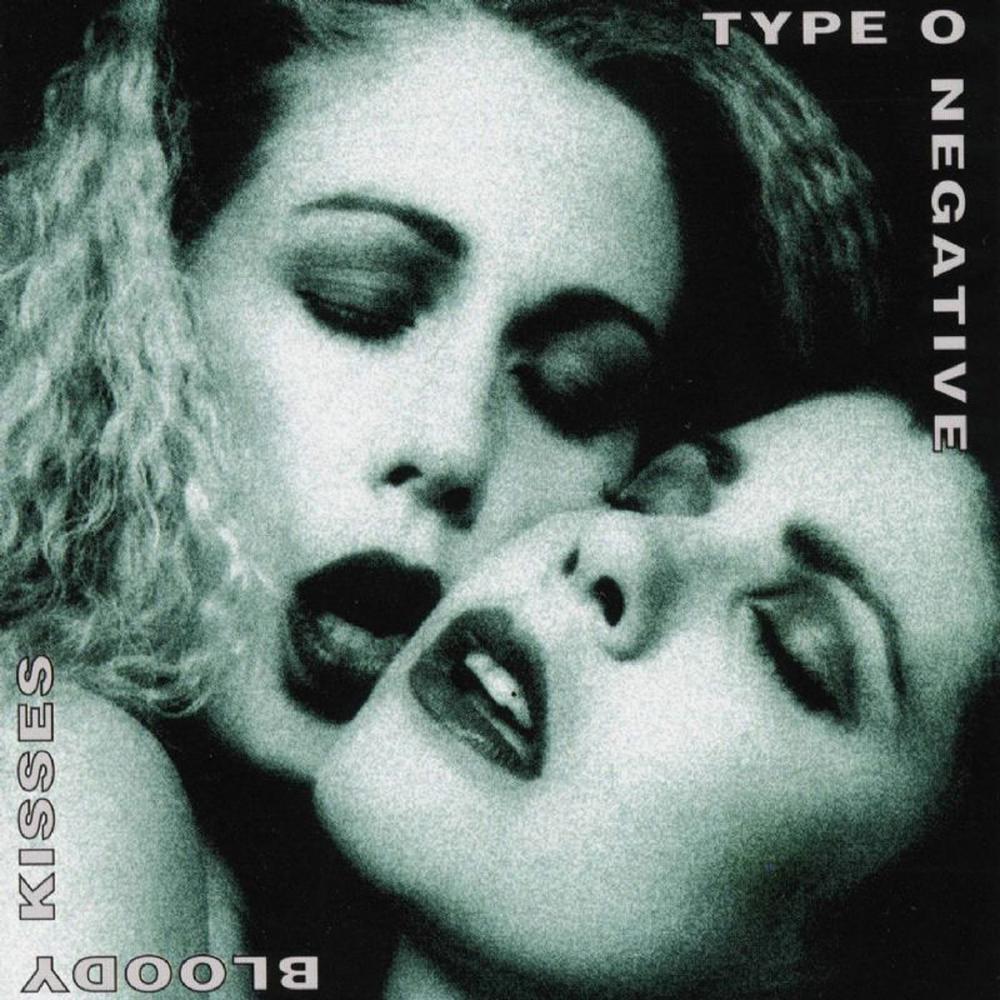 Type O Negative was een gothic metal band afkomstig uit Brooklyn, New York ontstaan uit de overblijfselen van de band Carnivore. Na het debuut 'Slow, Deep And Hard' uit 1991 verscheen in 1993 de plaat 'Bloody Kisses'.
De plaat opent met het nietszeggende intro 'Machine Screw' waarna we meteen de eerste van twee klassieker mogen noteren. 'Christian Woman' kent een rustige opening met de typerende vocalen van Pete Steele, het trage ritme en de sublieme vocalen zijn overweldigend. Het nummer is opgedeeld in drie delen: a) Body Of Christ (Corpus Christi) b) To Love God c) Jesus Christ Looks Like Me. De christendom bespottende en seksistische teksten zijn even choquerend als geweldig in deel b:
"She'd like to know God
Ooh love God
Feel her God
Inside of here – deep inside of her"
Klassieker nummer 2 vinden we in 'Black No.1 (Little Miss Scare-All)', een heerlijke trage riff en de sublieme vocalen van Pete zijn weergaloos. Van de heerlijke tempo versnellingen in de refreinen tot het minimalistische stuk met de tekst "Loving you, Loving you is like loving the dead" is geweldig. Verschillende wendingen inclusief een lekkere gitaarsolo van Kenny Hickey maken het nummer af.
Het nummer 'Kill All The White People' is een snel rauw nummer op de leest van Carnivore. een nummer dat geschreven is naar aanleiding van de ophef in 1991 in Nederland toen de band in het nieuws kwam doordat extreem linkse demonstranten optredens probeerden te voorkomen, aanleiding was het imago van de band dat in de ogen van de links-extremisten "fascistisch" was. Enkele optredens werden afgelast maar anderen vonden toch doorgang. Frontman Peter Steele raakte echter zo gefrustreerd door alle negatieve aandacht dat hij terugvloog naar New York en hiermee de tour afblies. De band nam met 'Kill All The White People' muzikale wraak.
Verder zijn de nummers 'We Hate Everyone', een lekker up-tempo nummer, of het bij 11 minuten durende titelnummer 'Bloody Kisses (A Death In The Family)', een melodramatisch nummer, opvallend. 'To Late-Frozen' is ook weer zo'n nummer dat met kop en schouders uitsteekt boven het maaiveld.
Type O Negative maakte na dit juweeltje nog 3 albums: 'October Rust' (1996), 'World Coming Down' (1999), 'Life Is Killing Me' (2003) en 'Dead Again' (2007). Op 14 april 2010 overleed zanger Peter Steele op 48-jarige leeftijd na een kort ziektebed aan een hartaanval en dit betekende het einde van de band.