Bring Me The Horizon op 20 november naar AFAS Live
|

Op dinsdag 20 november komt de Britse metalband Bring Me The Horizon naar AFAS Live in Amsterdam. De show is onderdeel van de First Love Tour. Op 11 januari volgend jaar verschijnt het nieuwe album van de band genaamd 'amo'.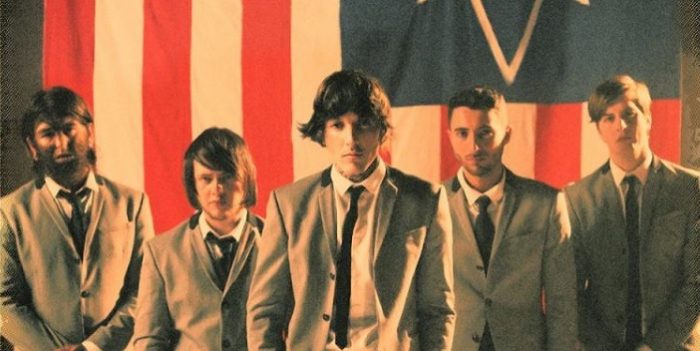 Op 11 januari verschijnt het nieuwe en zesde album van Bring Me The Horizon genaamd: 'amo'. Gisteravond op BBC Radio 1 was de eerste single 'Mantra' voor het eerst te horen. Het album is afgelopen zomer geschreven en opgenomen in Los Angeles. Het resultaat is het meest gevarieerde en genre overstijgend BMTH album tot nu toe. Ondanks dat het album voor wat verrassingen zal zorgen behoud de band hun succesvolle muzikale formule van stadion rock, harde breaks en een hoog meezinggehalte.
Oliver Sykes zegt over het album: "'amo' is a love album that explores every aspect of that most powerful emotion. It deals with the good the bad and the ugly, and as a result we've created an album that's more experimental, more varied, weird, and wonderful than anything we've done before."
Bring Me The Horizon, bestaande uit vocalisten en toetsenisten Oliver Sykes en Jordan Fish, gitarist Lee Malia, bassist Matt Kean en drummer Matt Nicholls, is een alternatieve Britse rock/metal band uit Sheffield. Met hun eerdere werk, zoals het debuutalbum 'Count Your Blessings' (2006), werd de muziek van de band omgeschreven als deathcore, terwijl er in later werk als 'Suicide Season' (2008) en 'There Is a Hell, Believe Me I've Seen It. There Is a Heaven, Let's Keep It a Secret' (2010) veel meer invloeden van metal, pop en rock te horen zijn. De band verkocht meer dan twee miljoen albums wereldwijd en speelde uitverkochte shows in meer dan 40 landen.