Win kaarten voor The Dead Daisies
|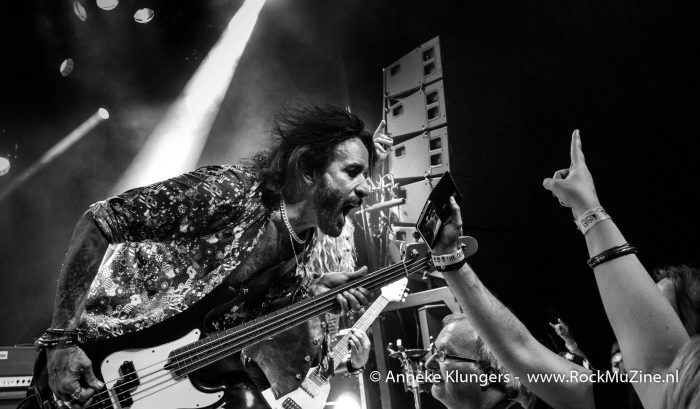 Make Some Noise! Dat is het motto van de Australische hardrockband The Dead Daisies. En dat kan ook niet anders met een samenstelling van hardrockveteranen. Met leden Doug Aldrich (Whitesnake/Dio), John Corabi (Mötley Crüe/The Scream), Marco Mendoza (Thin Lizzy/Whitesnake), Deen Castronovo (Journey, Bad English, Hardline) en David Lowy (Red Phoenix/Mink) kan The Dead Daisies zich een hardrock supergroep noemen.
The Dead Daisies komen graag naar Nederland en ook dit najaar zijn ze terug! Op 27 november komen ze naar de Bosuil in Weert en op 28 november doen ze De Boerderij in Zoetermeer aan. Wil jij erbij zijn? Like dan RockMuZine en tag onder het bericht wie je wil meenemen, en welke show je zou willen bijwonen. *
*Winnaars krijgen vanzelf bericht en worden vanwege de privacy regelgeving niet openbaar bekend gemaakt. Over de prijsvraag en winnaars kan niet worden gecorrespondeerd.