Five Finger Death Punch en Papa Roach voor concert naar de HMH
|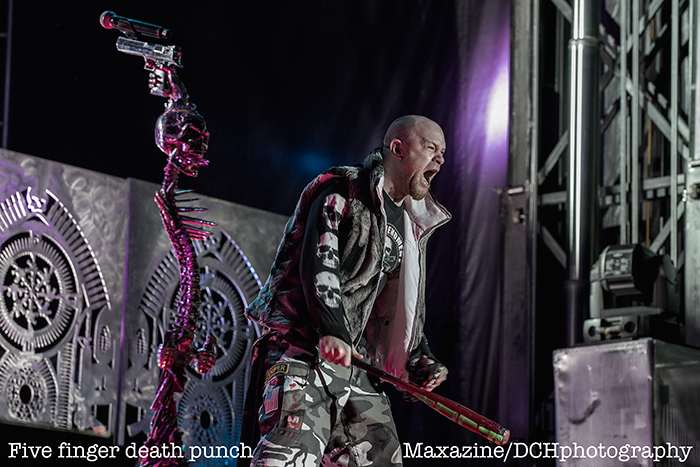 Op 17 november aanstaande komen de Amerikaanse bands Five Finger Death Punch en Papa Roach voor een concert naar de Heineken Music Hall. Voorafgaand aan beide shows treden special guests Devil You Know en Eskimo Callboy op.
Five Finger Death Punch staat al sinds debuutalbum 'The Way of the Fist' in 2007 bekend als één van de betere Groove Metal bands. Hun derde album getiteld 'American Capitalist' behaalde binnen een jaar de gouden status in Amerika. Totaal verkocht de band meer dan 2,6 miljoen albums in de Verenigde Staten alleen. Het arsenaal aan nummers van FFDP varieert van harde nummers als 'Lift Me Up' tot een metal ballad als 'Far From Home'.
Papa Roach is een goed geoliede machine met een smetteloze live reputatie in Nederland. De Amerikaanse rockers zijn sinds hun doorbraaksingle 'Last Resort' doorgegroeid tot een rock- en metalband van hoog niveau, getuige ook hun laatste album 'F.E.A.R.' (2015) dat op nummer 32 is binnengekomen in de Top 100. Ook op festivals bewijzen de heren van Papa Roach keer op keer dat ze nog steeds erg populair zijn. Afgelopen weekend stond de band nog op FortaRock, op 17 november op de planken van de Heineken Music Hall.
Foto (c) Dirk van den Heuvel