PiL komt met nieuw album!
|

Op 4 september komt Public Image Ltd (PiL) met 'What The World Needs Now'…. Het is de opvolger van het in 2012 verschenen 'This is PiL', het eerste album van de band in 17 jaar tijd. John Lydon in een reactie op het nieuwe album: "Buy now while stocks last."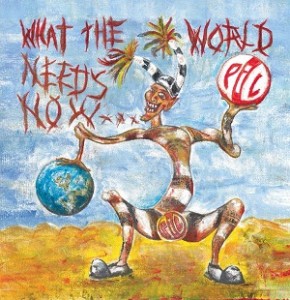 Alom beschouwd als een van de meest innovatieve en invloedrijke punkbands aller tijden, veroverde PiL 5 UK Top-20 singles en 5 UK Top-20 albums. Met een veranderende line-up en unieke sound, leidde John Lydon de band van hun debuutalbum First Issue in 1978 tot en met het in 1992 verschenen The What Is Not. Na een sabbatical van 17 jaar trok mr. Rotten de band in 2009 weer uit het graf.
'What The World Needs Now'… werd zelf gefinancieerd door PiL en wordt uitgebracht op PiL's eigen label 'PiL Official' via Cargo UK Distribution. Vanaf oktober toert de band over het Europese vasteland. Op 7 oktober speelt de band in Paradiso, Amsterdam en op 18 oktober in Trix, Antwerpen.