Sjock-festval strikt The Mummies
|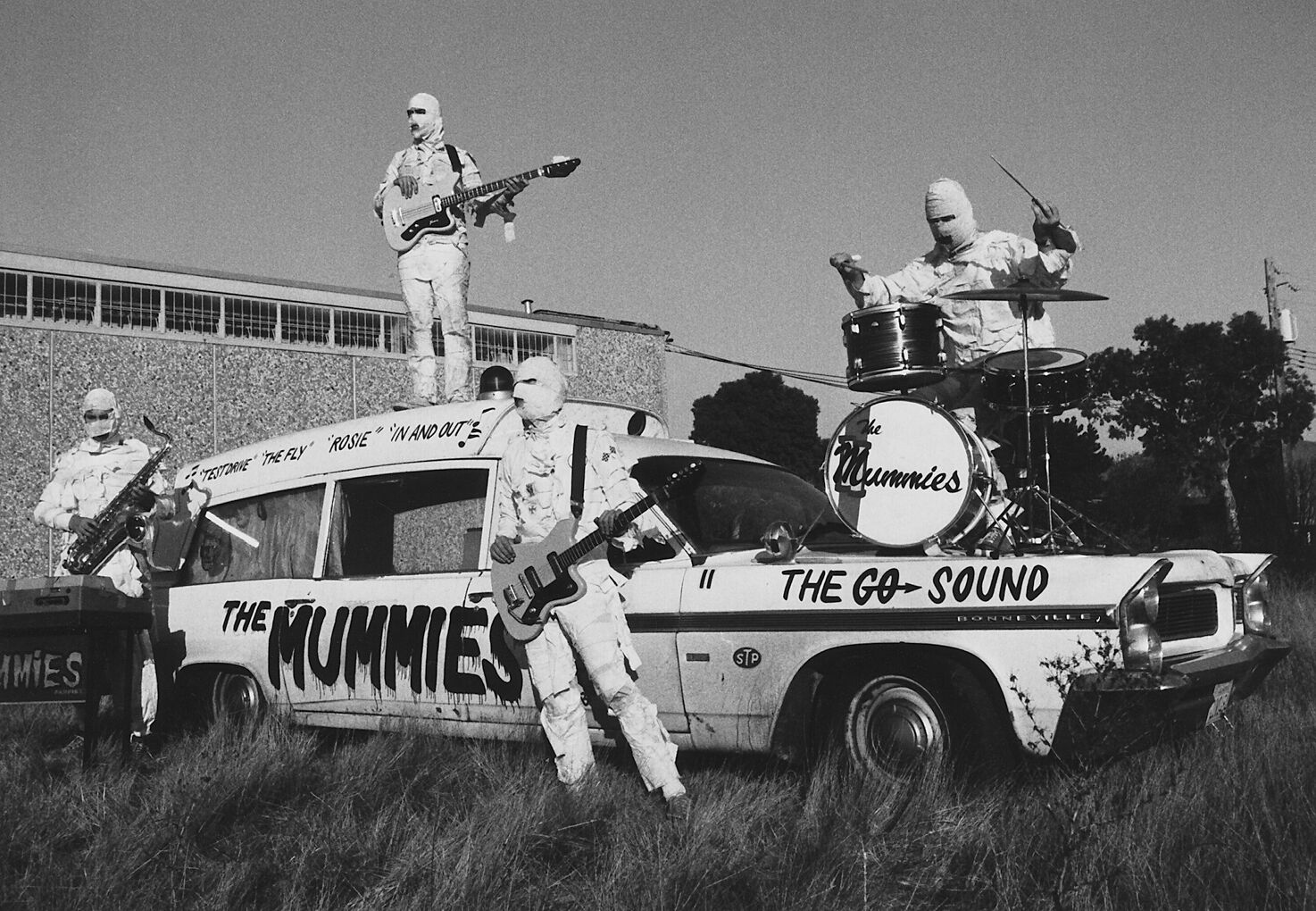 Het Sjock-festval in België maakt deze week bekend een hoop andere Europese festivals de loef af te steken met The Mummies! De enige show in heel Europa dit jaar. En alsof die band alleen al niet genoeg reden is om nu alvast voor de festivalpoorten van Gierle Sjock City te gaan liggen, knalt de organisatie ook nog de volgende drie acts erbij: The Hackensaw Boys (US), Captain Kaiser (B) en Labretta Suede and the Motel 6 (NZ).
De 43e editie van hét rock-'n'-rollfestival van Europa wordt gehouden op 6, 7 en 8 juli 2018 in Gierle, nabij Turnhout. Eerder werden onder meer al Pennywise, Descendents, Dead Kennedys, Turbonegro, Reverend Horton Heat, Dwarves, No Fun At All en Lords of Altamont aangekondigd. De laatste namen voor de drie podia van Sjock (te weten Main Stage, Titty Twister en The Bang Bang Stage) worden komende tijd bekendgemaakt.
Vorig jaar verkocht de 42e editie van Sjock op voorhand uit. Duizenden bezoekers uit heel Europa trokken naar het zonovergoten Belgische rock-'n-roll-Mekka in Gierle om te watertanden bij onder meer een zeer exclusieve show van de Zweedse legende The Hellacopters; Bad Religion, The Living End, Nashville Pussy, Zeke, New Bomb Turks, Rocket from the Crypt en The Dirtbombs.
Main Stage
Pennywise (US), Descendents (US), Dead Kennedys (US), Turbonegro (NO), The Mummies (US), Dwarves (US), No Fun at All (SWE), Lords of Altamont (US), Nick Oliveri Band (US), Five Horse Johnson (US), Nine Pound Hammer (US), The Legendary Kid Combo (IT), The Darts (US), Blackup (BE), Los Coyote Men (UK), This Means War (BE-NL), Mind Rays (BE), Shotgun Sawyer (US), Rotten Foxes (UK).
Titty Twister
Reverend Horton Heat (US), Nico Duportal and his Rhythm Dudes, James Intveld (US), The Hackensaw Boys (US), Messer Chups, Bebo and the Goodtime Boys, Jameson's Gentlemen (EUR), Bailey Dee, The Wise Guyz (UKR), The Fuzillis (UK), The Hoodoo Tones (FR), Georgina Peach and the Originators, Pat Reedy and the Longtime Goners (US), Wild Deuces, Lil' Sal and the Wildtones (NL), Texarkana Trio (BE/NL), Link!, Supersonics.